Seal Wafers
Bolsons.co.uk is now owned and operated by City Company Seals Ltd.
Customers can continue to buy Bolsons same great seal wafers on the citycoseals.co.uk website, using the button below.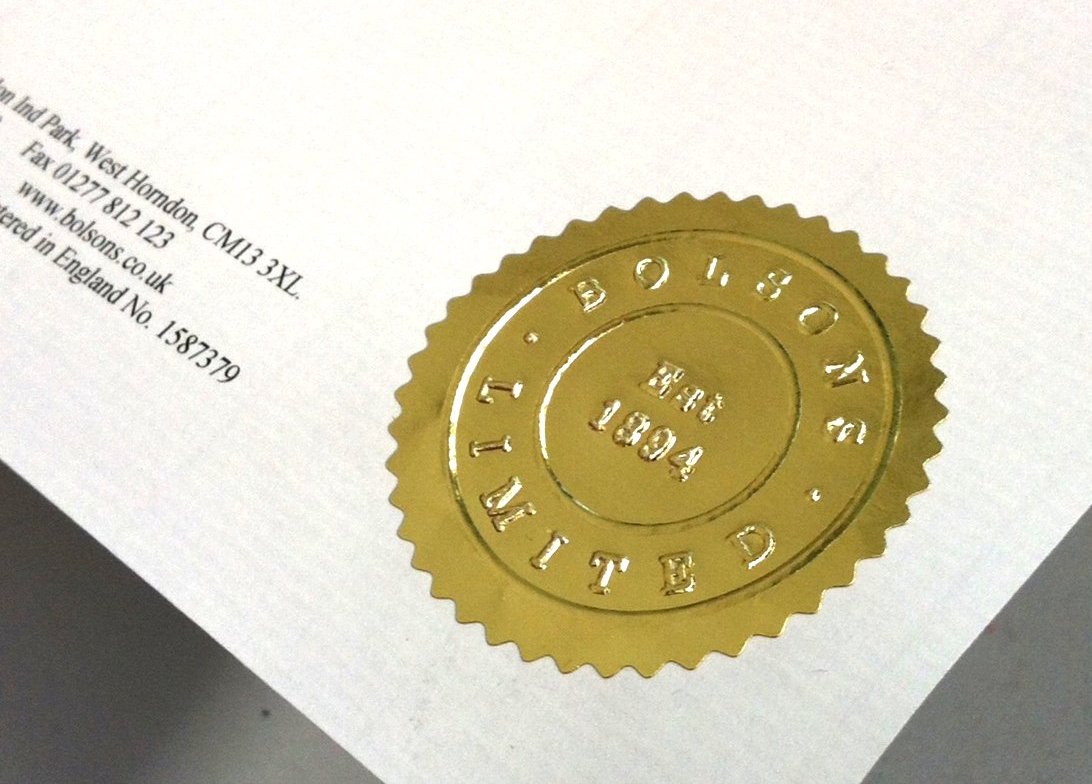 £0.25 – £0.35 excluding VAT.
Bolsons self adhesive seal wafers are available in packs of 10, 50, 500 or a roll of 1000 and come in a range of diameters and colours.
The seal wafer can be embossed prior to application or, for added security, embossed after applying to the document.
About Seal Wafers
Seal wafers are self-adhesive and designed to add a flourish or certification to your documents and postage. Available in 45 or 51mm with a serrated edge in gold, silver bronze or red (please choose your options below before ordering.) Seal wafers are regularly used on certificates to provide a professional finishing touch, ensures the recipient will value the award, or on gift packages to create a decorative flourish.
Why the change?
We've had reports that some customers are struggling to check out via the Bolsons website. While we correct the issue, we want to ensure our customers are still able to purchase and recieve their items.
About Us
Providing seals and accessories since 1973, we are excited to bring our great service to our new bolsons customers. For more information about City Company Seals or to speak to a member of the team, please feel free to contact us.
Contact Us:
Call: +44 (0) 1268646193
Email: info@bolsons.co.uk