Electric Brands for Industry
                     
Make your mark using our Industrial Branding Irons. Heavy duty, high power units for use on road furniture, barrels, pallets, crates, scaffold boards etc.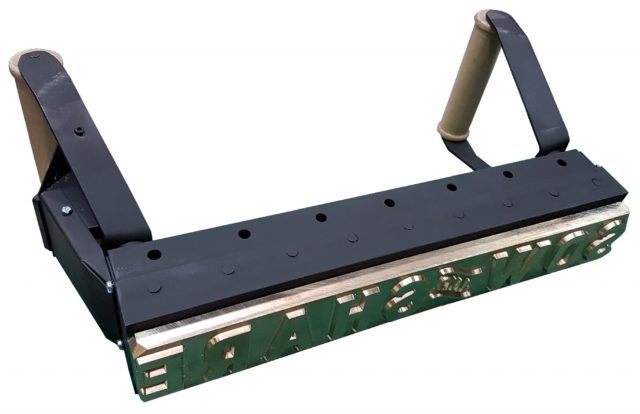 Many of our customers in industry have asked us what's the best way to leave a permanent mark on things like road furniture, scaffolding, and packing crates. We recommend Bolsons Electric Brands for making a clear, permanent seal that looks really striking (and discourages thieves to boot!). Our Industrial electric brands are available in a range of sizes. Our largest, the S series, uses a high-performance heating elements. Tried and tested, in all kinds of production processes, our industrial brands are super efficient & reliable.
Our bespoke Scaffold board brander is a heavy duty electric brand designed to brand a deep 110mm wide x 25mm name onto the edge of the scaffold board. This indelible mark, clearly identifies the boards owner.
Interchangeable branding irons
If you have a requirement to brand interchangeable serial numbers or names, we can help.
We supply the complete system of heater unit, branding head and the interchangeable characters using a slide in dovetail groove. We can supply the letters and numbers in a range of sizes from 6mm – 50mm high. In addition, complete words and short phrases can be engraved to order.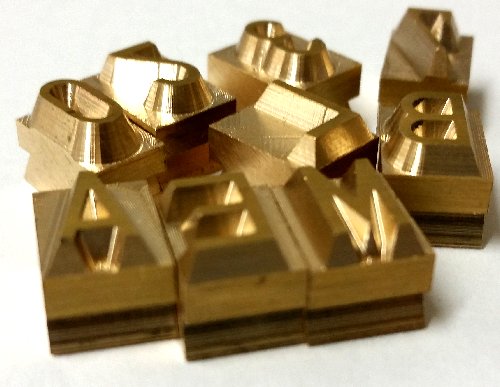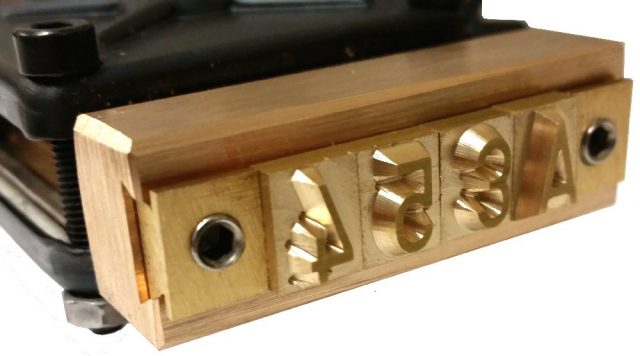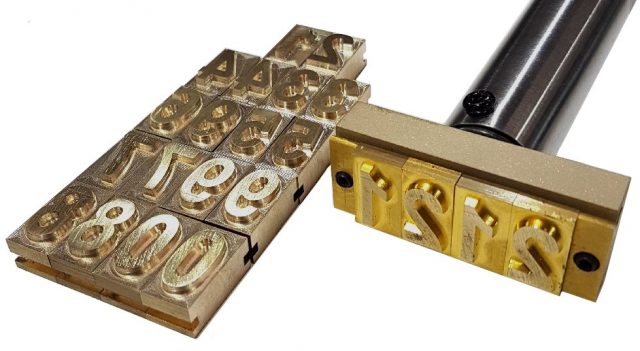 Your bespoke design is engraved onto an interchangeable, metal brand head. This is then secured into the interchangeable socket of the heater unit. This is then heated by fine wire elements, in the same way as a soldering iron. Once up to temperature, the design will quickly and easily brand a range of materials. We've sold electric branding irons for a range of materials, from wooden pallets, leather, cork coasters and fruit peel.
How to Brand Your Products
How-to video – coming soon!
When you're branding large wooden items, we recommend our larger branding irons. It's best to give the iron at least 20 minutes to heat up fully before making any marks, and always do a test brand on a bit of spare material before marking your items. While the brand is on be sure not to touch the end, as it gets very hot. For some applications you may need a temperature control unit to  get the best result.
To make a good brand, keep the electric branding iron square and level with the surface, then firmly push it into the material. As a rule of thumb, you don't want to leave it in large items for longer than 10-20 seconds, otherwise you'll lose the fine detail.
While the brand is still hot, move on to the next item – you'll find you can do quite a few items in one sitting. Keep practising and vary the pressure on your test items until you're happy with the mark you're looking for.
What Should I Use My Branding Iron On?
We recommend Bolsons Electric Brands for a range of materials, including wood, plastic and even food. We also provide other marking services – such as laser engraving, embossing, and bespoke rubber stamps. Every mark is different, so talk to us first to discuss which brand is right for your project. For branding synthetic materials, you will need a Power regulator, shown below, to control the temperature of the brand. This will prevent burning and excessive melting.
Brand Enquiry Form