Bolsons | Long Reach Desk Press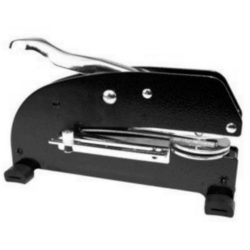 The Long Reach Desk Seal is a light duty press used to emboss company seals, logo's and monograms further into the document than a standard lever press. With the dies set in the press correctly, it can emboss in the centre of an A4 sheet of paper. To add to its all round capabilities, interchangeable die clips can be purchased. The die clips are easily changed over and allow you to emboss more than one design with the press. Send Enquiry.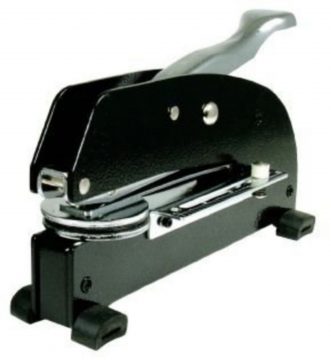 Fitting the Die clip into the Long Reach Press. Hold the Long Reach Press upside down in your left hand with the handle dangling down. In your right hand, pinch the round die end of the clip together. The two location holes in the round die clip plate must be facing upward. Insert the arm of the clip into the mouth of the press until the two location holes click onto the two location pegs on the jaw of the press.
Long Reach Desk Press £155 plus £9.00 uk delivery and VAT