Bolsons | Seal Wafers
Bolsons self adhesive seal wafers are available in packs of 50, 500 or a roll of 1000 and come in a range of diameters and colours.
The seal wafer can be embossed prior to application or, for added security, embossed after applying to the document.
Price below includes VAT and postage to the UK.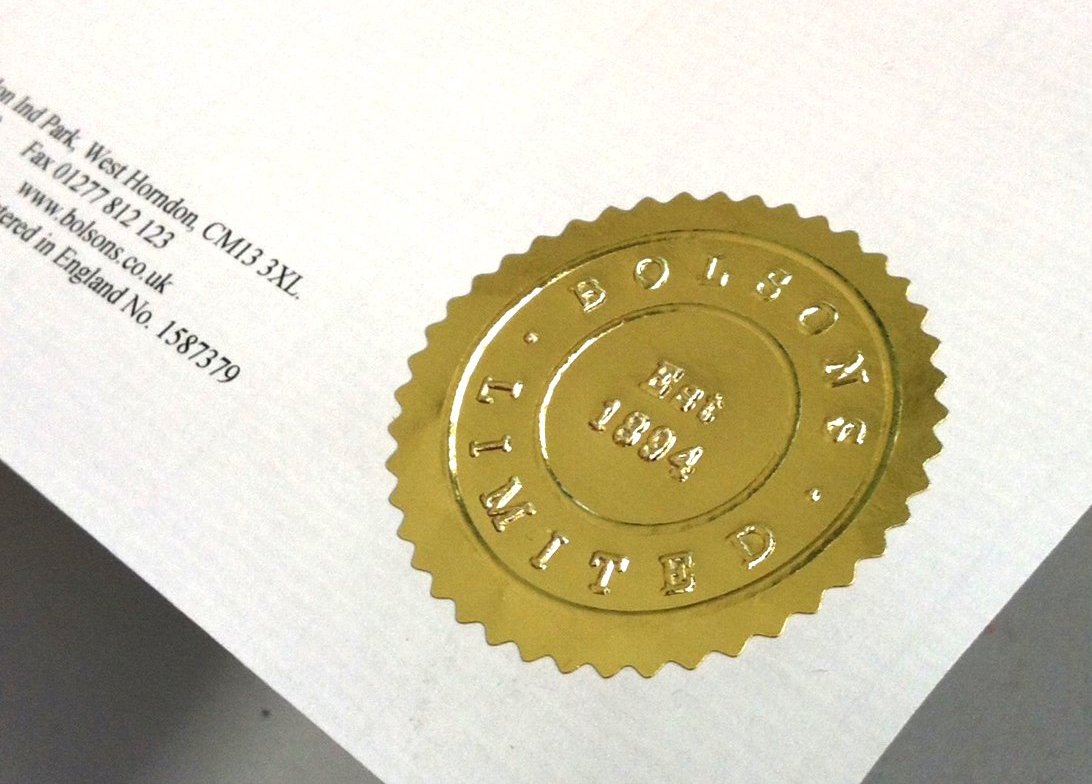 Seal Wafers (Pack of 50)
£14.95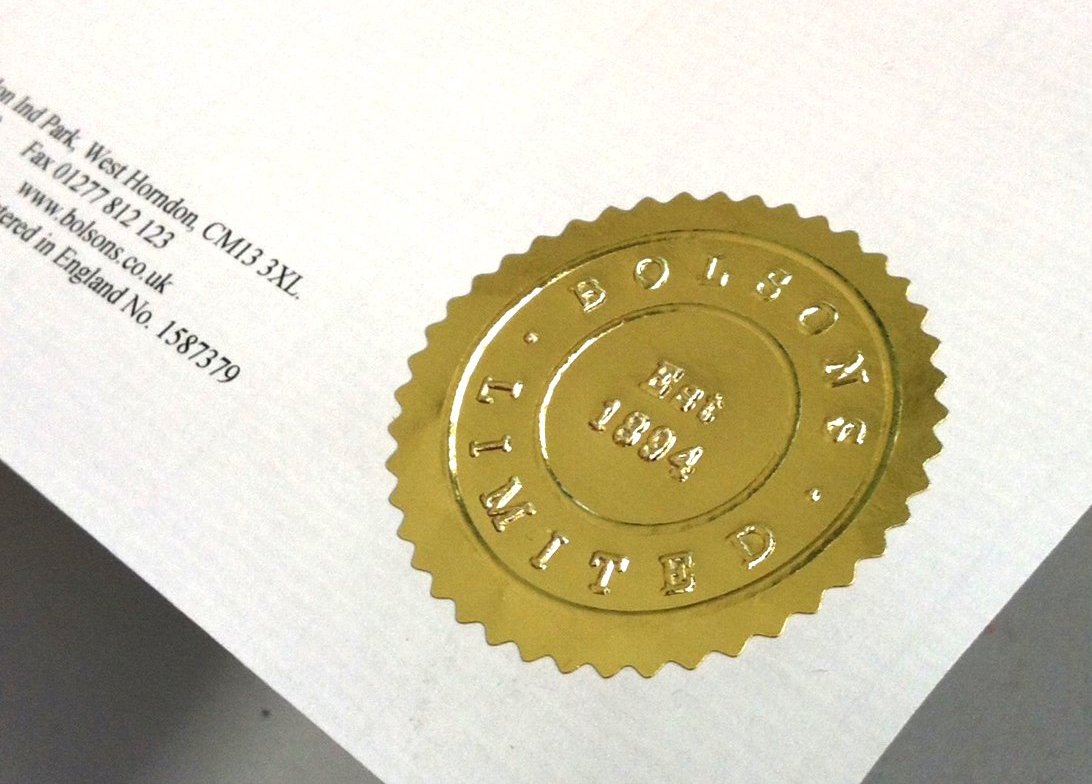 Seal Wafers (Pack of 500)
£119.60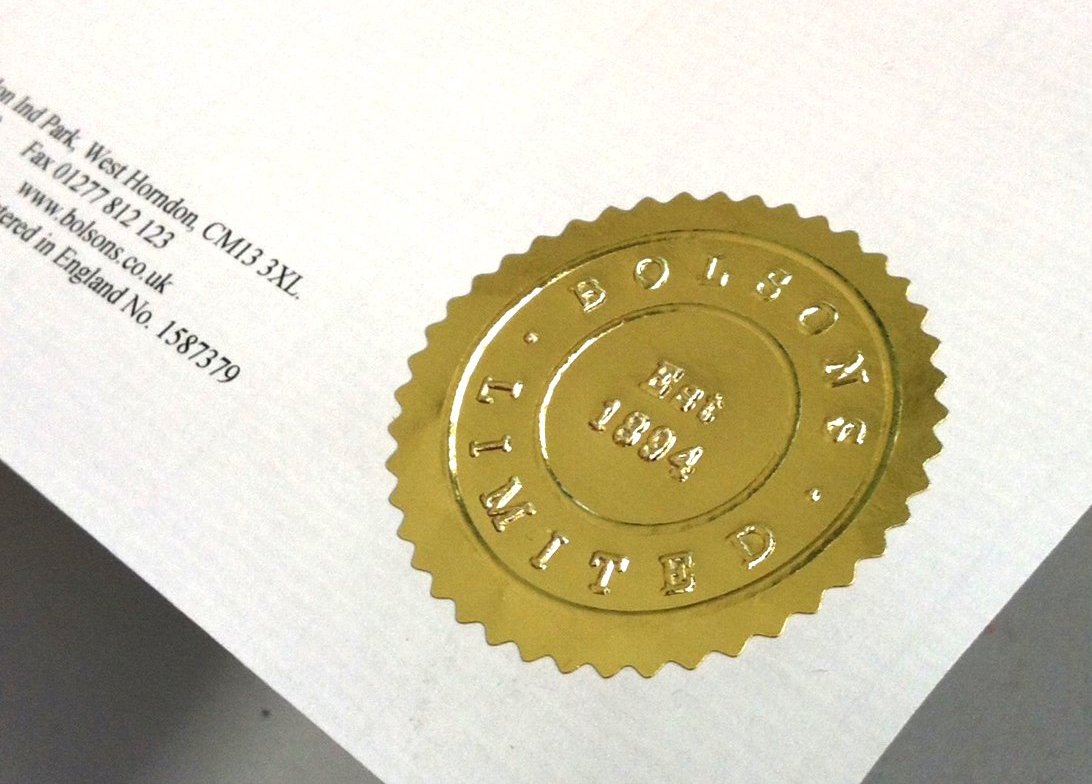 Seal Wafers (Roll of 1000)
£224.50