Bolsons | Exhibition Embossing Press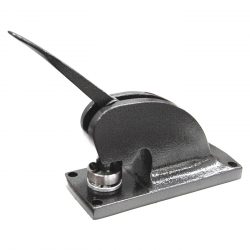 The Exhibition Press – an embossing machine that gives a lasting reminder of your exhibition.
The Exhibition Embossing Press is designed for safe use at interactive exhibits, and is useful for use in museums, exhibitions and public attractions. Robust and safe it is now found in major attractions in the UK and around the world.
Exhibition Embossing Press
When putting together a great exhibition, it's important visitors are made to feel welcome and are confident knowing where to go next. If they do, it will make their experience more fun and encourage them to come back again and again.
Read about the worldwide success of our exhibition embossers at Sealife >

The Exhibition Embossing Press helps this process by giving your audience – children, families or adults alike – a physical reminder of where they've been and where they are going. Children love to use the safe, but durable machines to stamp their leaflets and mark their progress through your attraction. At the end of the show, they have something to take away – a beautifully stamped souvenir they can keep for a lifetime.
The Exhibition Press – Getting Started
Each of our exhibition machines are designed bespoke to suit your show's needs, so we recommend getting in touch to discuss your needs. We always provide a professional service and rapid response time. We look forward to hearing from you!