Bolsons | Envoy embossing press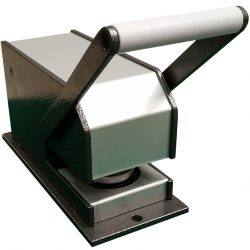 The Envoy low effort embossing press is ideal for embossing large quantities of documents without incurring strain or exhaustion. The Envoy press is fixed to the desk or bench allowing the operator to emboss the paper while seated comfortably. The Envoy press has a rolling grip system that minimises strain on the wrist or hand.
The press can emboss onto papers of up to 140GSM (grams per square meter) with an impression size of up to 45mm diameter.
Ideal for embossing membership cards, permits and certificates.